Without the generous support of our sponsors, we would not exist!

AVTCP is a 501(c)(3) non-profit organization. All donations are tax deductible. Our Academy runs completely on volunteer power and every dollar donated goes directly towards costs associated with our work such as this website, paying lecturers, marketing material, educational material, examination costs, etc. Anyone can donate: private individuals, veterinary institutions, or large corporations.
No donation is too small. Thank you in advance!

---
AVTCP Thanks our generous 2016 Sponsors:

Animal Hospital Supply


We are so lucky to have an amazing variety of sponsors who believe in our mission as veterinary technicians pioneering our profession as specialists in clinical practice. AHS has been there for us, and we are so grateful for their support.
animalhospitalsupply.com/


Veterinary Emergency and Critical Care Society


A new sponsor for our group has emerged this year- Veterinary Emergency and Critical Care Society. This amazing group of dedicated individuals sponsored one of our specialists, Liza Rudolph, to lecture at our annual symposium last October in San Antonio. Their contributions were critical to our success as well as to furthering the education of technicians. Thank you VECCS!! Liza put your sponsorship to very good use!
veccs.org/

​

Hill's Pet Nutrition


Hill's repeated sponsorship to our academy is invaluable and so appreciated! Thanks to their support, our AVTCP lecture track at the ABVP conference in October was a huge success! Thanks Hill's, for all that you do!
www.hillspet.com/en/us/home
Central Aquatics
Central Garden and Pet Company

Central Aquatics is the World's largest producer of aquariums and terrariums, as well as being a leading supplier of high-end aquatic consumables. On behalf of AVTCP, particularly the Exotic Companion Animal specialty, we are humbled to have such a prestigious sponsor in our corner. Thank you Central Aquatics!
www.central-aquatics.com/

Brief Media, Clinician's Brief & Veterinary Team Brief


We are so thrilled to have a new sponsor this year- A big THANK YOU to Brief Media, formerly Educational Concepts. We are honored to have this reputable company, who is responsible for such valuable veterinary publications, supporting us!
www.veterinaryteambrief.com/

Zoetis, Inc.


Another year of support from the generous people at Zoetis Inc. We appreciate all they do for veterinary medicine, and for their support of our specialty!
​www.zoetis.com/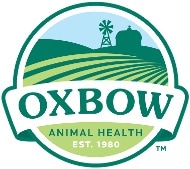 We are so appreciative of our newest sponsors at Oxbow Animal Health who has generously offered to be a sponsor of our Exotics Track! This company works tirelessly to advance nutrition and education for exotic small mammals and we are thrilled to have them on as a supporter!
www.oxbowanimalhealth.com/