Our Mission:
The Academy of Veterinary Technicians in Clinical Practice advances the profession of veterinary technology through recognition and support of veterinary technicians and veterinary nurses who demonstrate the highest standards of practice in clinical healthcare.
These recent sponsors have really come through for us in 2018: Hill's Pet Nutrition, Animal Hospital Supply, Oxbow Animal Health, and new sponsor, Aratana Therapeutics!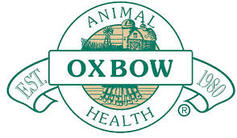 Your generous donations will contribute directly towards this years AVTCP conference, working to improve the care veterinary technicians provide. Your support is so appreciated.
AVTCP is the ninth officially recognized veterinary technician specialty (VTS) and is modeled after the American Veterinary Medical Association accredited veterinary college, the American Board of Veterinary Practitioners (ABVP). Following the ABVP model, AVTCP has developed three initial species-specific categories: Small Animal (Canine/Feline and Feline) , Exotic Companion Animal, and Production Medicine.

AVTCP is a 501(c)(3) non-profit organization and all donations made to our academy are tax deductible.


Congratulations New 2017 AVTCP Members!
We are proud to announce our new 2017 members.
All have worked incredibly hard to earn their title: VTS (Clinical Practice):
Rebecca Walker: Small Animal (Canine/Feline)
Gailyn Rooslet:
Exotic Companion Animal
Shannon Jennings:
Small Animal (Canine/Feline)
Kyleen Linsemeyer:
Small Animal (Canine/Feline)
Jessica Wolfe:
Small Animal (Canine/Feline)
Visit us on Facebook or email us for more information